About Anemomilos Hotel & Suites
Anemomilos Suites is a small, family operated hotel running since 2008, but our family is active in tourist sector since 1990.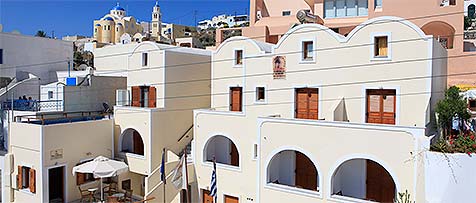 All the rooms & maisonettes are fully equipped with taste and style. We combined excellent service with a friendly environment.The management guarantees an unforgettable holiday on the unique island of Santorini.
WHY CHOOSE US?
Our goal is to help our guests make the most out of their stay on Santorini.
We are always there for any information or assistance you may need or for a glass of our homemade wine.

See Our Other Hotel